Brandy Brown, Team Manager
Ryan Brown, Lead Agent
505-427-2288
Ryan@kwfarmington.com

Misty Hensley
New Construction/Buyer Specialist
505-419-1965
Misty@kwfarmington.com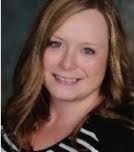 Leah Thomas
505-947-9746
Buyer Specialist
leah@kwfarmington.com
FOUR CORNERS HOME TEAM at Keller Williams Realty Serving Farmington, Aztec, Bloomfield and Kirtland. A dedicated team of professionals specializing in real estate.
The Keller Williams Belief System
At the core of Keller Williams Realty is a conviction that who you are in business with matters. We believe that the company we keep can contribute to our lives in untold ways. To help cement this understanding, we've formalized a belief system that guides how we treat each other and how we do business.
Win-Win: or no deal
Integrity: do the right thing
Customers: always come first
Commitment: in all things
Communication: seek first to understand
Creativity: ideas before results
Teamwork: together everyone achieves more
Trust: starts with honesty
Success: results through people